You know that entrepreneur - the one who seems to have it *all* figured out, and pumps out consistent content that just sounds so good?
You can tell by a quick scan of their website and social media profiles that they have…
A distinct and unique voice, that cuts through the noise

A die-hard community that is obsessed with them

An ideal client that they're speaking to

A solid handle on their beliefs and values and --
Most importantly, they know how to talk about them.
And gosh darn it, they never seem to run out of things to say.
Whereas you, on the other hand, constantly find yourself:
Comparing yourself to others in the wellness industry, trying to borrow bits and pieces from what you think is working for others (except, let's be honest - your website is starting to look like a mishmash of yogi vs. nutritionist vs. coaching up in here)….

Stumped on what to say that sounds different in your circle, because *so* many entrepreneurs are entering your market at supersonic speed and give you mega anxiety (what are they on, anyways? Is there a new energy-fuelled kombucha drink we don't know about?)…

Flip-flopping on what and how you're communicating to your audience, wondering if you should show up Instagram stories, in their email inbox, through a lead magnet, at local events (and even find yourself wishing you could hire three more of you, so you can do it a-l-l)…
Sound familiar?
Let's back up a second to those businesses that are clearly onto something that you aren't…
How do they do it?
Believe it or not, their marketing success didn't just happen because they hit the ground running, hyped up on matcha lattes.
Or because they went into their business knowing *everything* right away.
Nope.
They likely invested in one core piece that paved the way for an airtight marketing strategy.
It helped them define what makes them one-of-a-kind, and suddenly carved out a space in the industry that they could sink into and stand out.
They look real comfy over there, don't they?
But what is this mysterious investment, Zafira?? I'm gettin' a lil' worked up over here…
Cool off with a lavender-scented cold towel, and lean in while I spill the chia seeds —
The BIG secret?
Before you throw your energy into creating all the content that goes into marketing your business, you need to take a step back and ask yourself — am I really, truly clear on what I'm offering, the audience I'm speaking to, and what makes me hella special?
And then, you knock on my door and sink into my cozy Moroccan wool rug, while I work my magic on you --
In the form of…
A solid brand messaging guide that will ensure you never have to worry about what to say, how to say it and serves as your copy cheat-sheet.
Think of it as your brand's breakthrough moment…
When you market your brand at exactly the right time, speaking to the right audience with a compelling message, your success will undoubtedly snowball.
Brand messaging serves as an iconic part of your long-term strategy that helps define who you are, where you're coming from, and where you're headed next… And lays down the foundation for how you show up in the online space to your audience.
A brand messaging guide is essential to help you remain true to your story, attract your ideal client and market yourself strategically.
Here's the thing, though…
This kind of work requires a one-of-a-kind problem-solver, capable of seeing the bigger picture and reading your brand's soul purpose — simultaneously.
A beautiful solution distilled with one part strategy, one part intuitive guidance.
Lucky for you, that combo is my specialty.
So much so, I've got a custom concoction, just for entrepreneurs like you.
Introducing —
the Personality Peel

Your brand's toolkit for marketing yourself with purpose and polish
We'll dive deep into creating a brand messaging strategy that will help you:
Establish your identity, so that you can talk about your business with confidence

Define your unique position in your market, and differentiate yourself with clarity

Target your ideal client, so you have a specific reader you're speaking to at all times

Build a community of adoring fans, who will share you with their friends and support your growth

Promote your services with intention, knowing why you stand behind your work and your long-term vision

Write your copy with clarity and consistency, so that you're never stumped on how to market your business or have excuses to put it off
Working together, we'll scrub away all the layers of mixed messaging that's confusing your audience, and bring a fresh, dewy skin to the surface. It'll take longer than your average day at the spa…
… But the results will help your brand truly stand the test of time, competition and resist your inner crazy talk.
The Personality Peel $2499 base package includes:
Brand Vision — your milestones

Brand Values — your beliefs and worldview

Brand Story — what makes you unique

Brand Promise — what you authentically stand for

Voice and Tone — your brand's personality

Audience Personas — your ideal clients

Your Process — how you do what you do

Unique Selling Proposition — what sets you apart from your competition

Elevator Pitch — what you do - in two sentences

Customer Interviews & Research — get in the heads of your ideal clients

Social Media Data Mining — all the social media stalking to pull insights on how your audience behaves
Want a lil' more? Take your pick from these add-on options:
About Page Copy — eliminate the stress of writing about yourself, and attract your ideal client

Website Taglines — headlines and taglines to use across your website

Social Media Profile Bios — curated bio copy for all your social media platforms

Social Media Audit — an overview of your channels, your messaging and opportunities to level up
What you'll receive:
A beautifully designed, multi-page PDF brand messaging guide in your hands once our work together is complete

A Google Docs version of your brand messaging guide, for your convenience

A client-facing PDF brand messaging guide, if necessary

Access to transcripts from all customer interviews

A special gift from me (because you're ah-mazing)

Future discounted access to my signature copy audit service, The Copy Cleanse
Why investing in brand messaging matters:
The Personality Peel will ultimately help you…
Guide your process for creating future content

Clearly articulate your brand's competitive edge

Keep you centred to a solid brand foundation for years to come, and…
Best of all —
Your audience of ideal clients will start clamouring for your attention…
I'm talkin' hanging on your every word, and sharing you with their friends…
Because you'll just sound like you're speaking their language, and show that your brand understands them.
So if you're ready to stimulate your vision, exfoliate your clogged-up messaging and tighten up your brand's story with a Personality Peel, trust me when I say that…
You'll emerge from our time together feeling ridiculously prepared, dying to write your own copy (seriously!) and ready to take a strategy-first approach to market your impactful offering to the world.
What's really in it for you?
Potential side effects of The Personality Peel treatment include…
Confidence. Talk about your brand in a way that totally sets it apart from every other business in the wellness space, and never have to answer questions like: "so what makes you different from the other life coaches out there?" ever again.

Direction. Know exactly how to map out your content, strategically plan your marketing approach and work towards your long-term vision. (Three months of blog and social media content planned 0ut? Yep. It'll be a buh-reeze now.)

Purpose. Leave your mark on the world and make a difference - by being able to intentionally articulate your why. You won't fade into the pool of a-l-l the businesses trying to give back - you'll have a strong message, backed up by what you audience needs and how your superpowers support them. (Oh yeah - and you'll walk away knowing your brand's superpowers, too. Cool, right?)

Clarity. Help your audience in more meaningful ways by speaking their language with crystal-clear knowledge of their pain points. No more guesswork or assumptions around what they're really struggling with. I do the research, you reap the benefits. Win-win, yes?
This service is ideal for brands who are struggling to:
Define their core messages

Identify their unique selling proposition

Attract the right audience

Create raving online communities

Communicate strategically and intentionally

Speak with a voice that stands out
If your brand is struggling to reflect the real you, The Personality Peel is the remedy.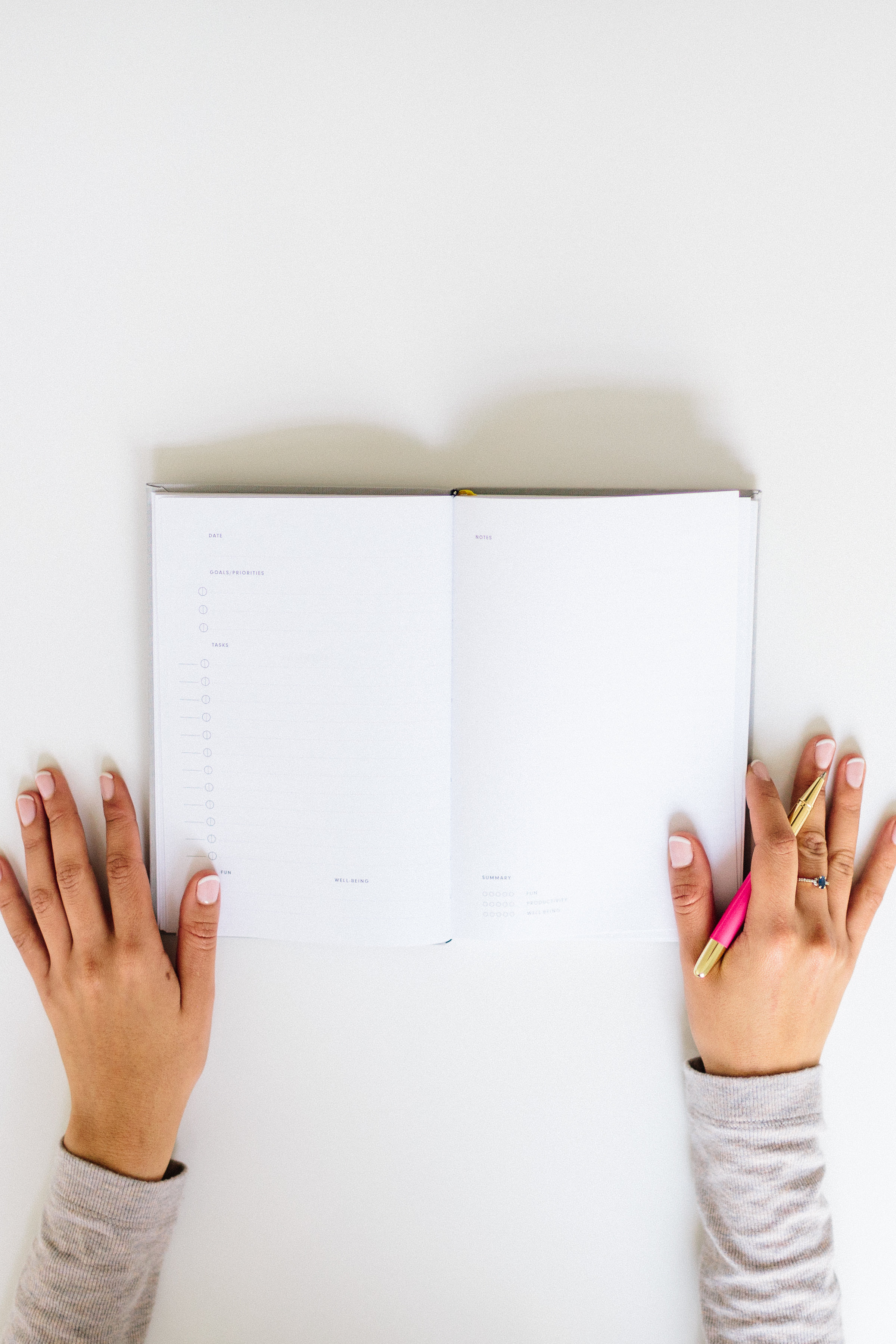 Step 1: Apply for a Personality Peel by filling out my intake form telling me about your business, and why you're seeking out brand messaging support.
Step 2: I'll get back to you within 48 hours to let you know if we're a fit, and book in a time for a 30-minute video chat to walk you through The Personality Peel package and my process.
Step 3: After our call, you'll receive a proposal with a custom Personality Peel package best suited for your needs.
Step 4: We get started! Our project timeline will usually be 4-6 weeks, and we'll stay in close contact throughout the entire process. Once we're done: you'll walk away armed with your brand's toolkit for marketing yourself with purpose and polish!
I know you're probably wondering…
Why should you trust me with peeling your brand's layers apart?
It's an intense, personal process that requires letting someone in on your big dreams, fears and struggles.
And you don't want any ol' copywriter and brand strategist handling it.
I'll let my clients take a stab at putting you at ease —
a creative strategist who gets your vision
"Don't hire Zafira. I want her all to myself. Okay, seriously - hire her if you want a creative strategist who gets the vision behind your project and can execute at any level, including brand messaging, conversion copy, and creative direction.

The way she built out a framework for the brand messaging guide we created was so impressive. I wouldn't have been able to string together all of the ideas the way that she did it. Zafira's got it all: the brains, the writing chops, and the professionalism. She's a creative genius in my opinion, and I know she'll be famous in a year or less.

She's the full package - and one of the best collaborators I've ever worked with. She cares. She gives a damn about her work. She's easy to work with. And she thinks strategically about her work. The way she thinks through a problem is unlike anyone else. Clients should book her just to access her brain! Her writing chops, creativity, and design experience are just bonuses."
— Kira Hug, Kira Hug Media, Inc.
let me capture your brand's essence
"Zafira was just AMAZING to work with. Not only is she super clear with timelines and tasks (she's very thorough and will deliver just as she promises) but she's just so good at what she does! I was so surprised at how quickly Zafira was able to capture the real 'me'. Her ability to capture the essence of what you're trying to create is incredible. I was so in my head about a lot of my brand and copy, and she took that pressure off my hands to produce something I was incredibly happy with!"
— Kiran Chatha, Life Coach
The longer you put off getting clear on your brand's message, the harder it will ultimately be for you to sustain the approach you're taking right now.
Because I know that you want to…
Show up to events knowing exactly what to say about your business…

Write your copy without tearing your hair out…

See hundreds of likes and followers streaming in on Instagram and…

Know that your message isn't disappearing into the stratosphere.
Now is your time to do something about it.
What I really want you to do is --
say hello to total brand clarity
Go on, treat yo' self. Your brand deserves it.
Packages starting at:
$2499